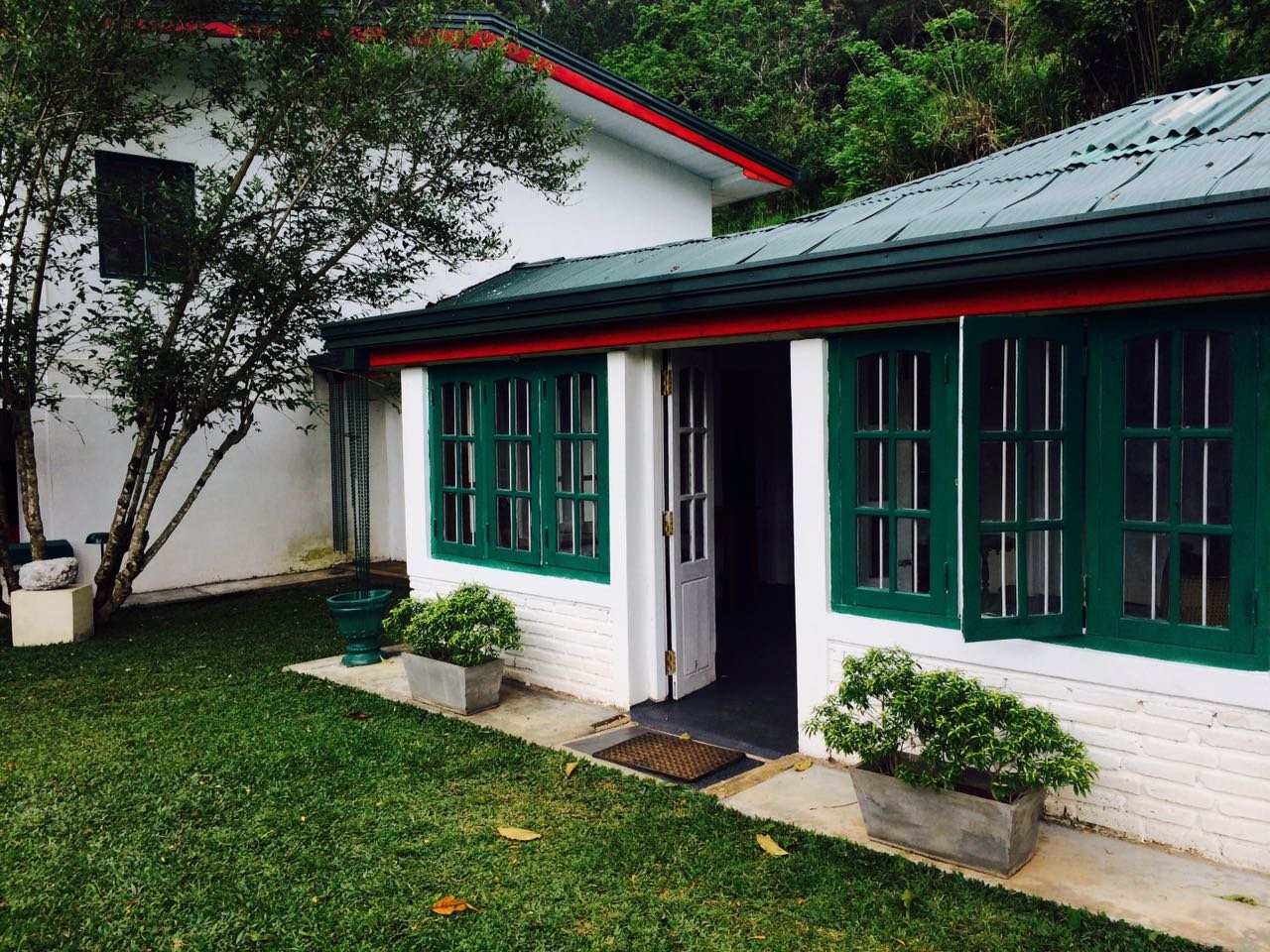 ---
Explore the Hidden Jewel of Sri Lanka with Ella Sri Lanka Hostelsl
Ella Escapade Hostel is located at the heart of a 120 Acre private estate Ratmalkanda Estate, Kital Ella. Hidden amidst pine forests overlooking the panoramic mountain views and paddy fields lies a quaint and whimsical planters bungalow now transformed to a backpackers retreat to relax in true country house style. Surrounded by lush forests , bird call & bubbling streams this a perfect hideaway to explore Ella .
Ella gifted for its pure natural beauty , jaw dropping scenery , historical sites, waterfalls and spiced with the Legendary Story of Ravana. The extraordinary view from the Ella Rock is difficult to put in such simple words.Surrounded by clean fresh environment Ella is the perfect place to simply go "offline"kick back, relax at a chilled Hostel . We recommend you hike in Ella - Ella Rock , Mini Adams Peak , Nine Arch Bridge (one of the engineering marvels in the early 20th century ) and simply embrace the panoramic views ! this is by far the best backpackers "hill-country-hub" Sri Lanka could offer.
A state of inner peace for the Nomadic Traveller in Sri Lanka's travel hotspot
From sunny beaches with riots of turquoise and blue to the sleepy mountainous hill country, Sri Lanka offers a medley of travel destinations. Ella is a popular destination that has piqued the interest of international and local travellers alike. Explore the town with Ella Sri Lanka Hostels to satiate the nomad in you.
Ella is tucked away in the Badulla district, approximately two hundred kilometres away from Colombo. If you have explored the coastal strip of Sri Lanka and are in need of venturing into cooler climes, Ella Escapade Hostel offers backpackers budget-friendly accommodation for any season.
If you look closely on a clear day, you might even spot lighthouses along the southern coast in a distance. Since Ella is approximately a thousand meters above sea level, you are also treated to magnificent views of the mountain range that is higher. Book your stay with Ella Sri Lanka Hostels to experience this idyllic town for all it has to offer.
Read More
The hills that surround the landscape are covered with vegetation, rice fields and even tea plantations – endless lush green for escapades that command total relaxation and rejuvenation.
For backpackers on the lookout for Ella Sri Lanka Hostels for hiking and camping, experience a local touch of hospitality at Ella Escapade Hostel. One of the famous routes of hikes includes Little Adam's Peak in close proximity to the Ella Town. Tour guides can be hired for personalised tours spread over a two to three days. En route to Little Adam's Peak, pay a visit to the Nine Arches Bridge which can be accessed through a thirty-minute walk through the forest. The bridge is a famous destination and a must-visit in Sri Lanka.
The Lipton's Seat can be planned as a half day trip from Ella. Enjoy a quick train ride to Haputale and complete the journey in a tuk-tuk that will take you to the location where the first tea seeds were planted in 1890. This has now flourished as Sri Lanka's biggest export.
After a long day of trekking through Ella, beat the afternoon heat with a fifteen-minute drive to Ravana Falls. Take a dip in the cool waters that will provide you with opportune moments to make acquaintances with locals. For authentic traveller experiences Ella Sri Lanka Hostels an experience unlike any other.
Ella Escapade Hostel offers backpackers serene environments to recharge; being located at the base of the Ella Rock, it's a key location for tourists to convene. Each room offers guests privacy in these uniquely designed accommodation and living spaces. If you are travelling in groups, the common room can be used for the preparation of meals. Complimentary Wi-Fi, filtered water, tea and coffee making facilities for the duration of the stay avail all guests.
Ella Sri Lanka Hostels is a part of a chain of hostels that are curated to provide backpackers with true Nomadic travel experiences that promise adventure, soul-searching, and authenticity. To book your next adventure, head over to the website for Ella Escapade Hostel.
Show Less